Make sure that radios work on your campus when emergency responders need them most.
Find out how your school can use federal funding to get an ERRCS:
Find out if your school buildings are blocking radio signals:
Your School Resource Officers Want The Security Provided By An ERRCS
(Emergency Responder Radio Coverage System)
School Resource Officers (SROs) are an integral part of providing safety and security on our school campuses. They need to be able to communicate effectively with school administration, other SROs, and emergency responders, so having radios that work properly is essential.
ERRCSs solve the problem of radio dead spots, and provide reliable communication between officers, allowing them to respond quickly when necessary. Investing in ERRCSs will not only make it easier for SROs do their job safely but also improve overall school safety by ensuring that SROs and emergency responders are able to quickly coordinate their actions during emergency situations on campus grounds. An ERRCS is one of the most effective ways to reduce response time during emergencies or threats within a school building.
Find out if you need an ERRCS:
Talk to your SROs about radio dead spots and their opinions on ERRCSs

Work with your SROs to identify radio dead spots on campus

Learn about your IFC and NFPA code requirements– visit our Code Reference
Some jurisdictions may require an ERRCS be present for your facility be in compliance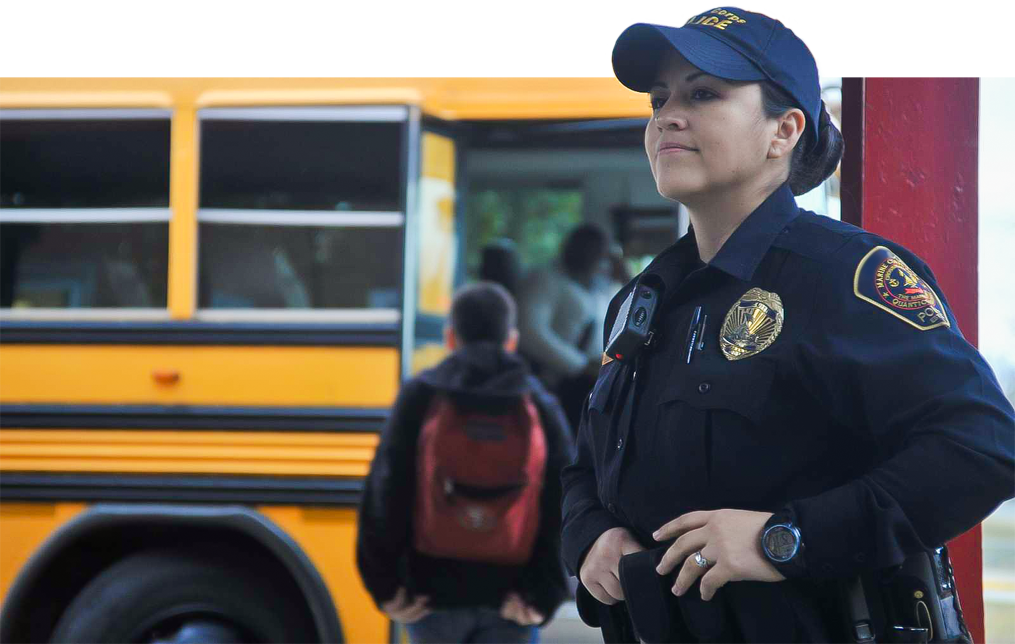 Find out what an ERRCS might cost your school:
For facility managers– learn about the requirements of installing an ERRCS/Public Safety DAS in your school: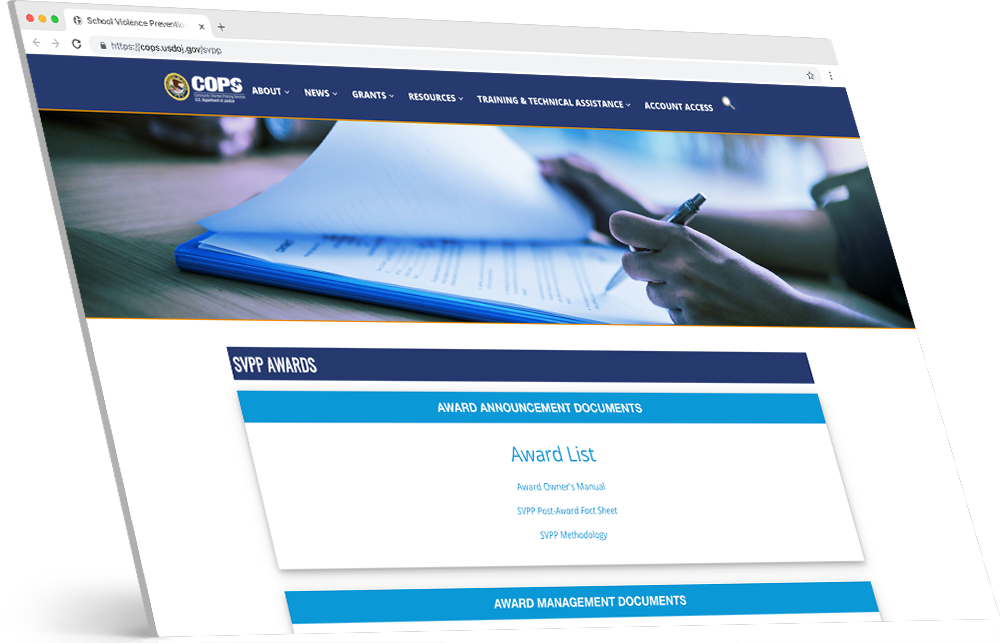 Federal funding is available to pay for an ERRCS for your school campus.
School Safety professionals and Emergency Services Coordinators should take advantage of the federal funding available to pay for an ERRCS on their school campus. With a high award rate of over 50% of applicants receiving funding, this is an opportunity too good to pass up.
Our downloadable Guide to Writing A Winning COPS SVPP Grant provides detailed information on how to complete the grant application process with ease, ensuring you have all necessary documents in order and submitted correctly. This is a great way for your school district to stay ahead of potential emergencies by having state-of-the-art emergency response systems in place at low cost, or even no cost!
Fast facts about the COPS SVPP Grant:
The COPS SVPP program is designed to provide funding to improve security at schools and on school grounds.

Over 58% of applicants were awarded a grant in 2022.

$71 Million was awarded to school districts in 2022 alone.

Applications are evaluated on factors including: financial need, need for improved security, and current school safety and
planning efforts.

More than 2,600 schools and more than 1.4 million students will benefit from 2022's funded projects.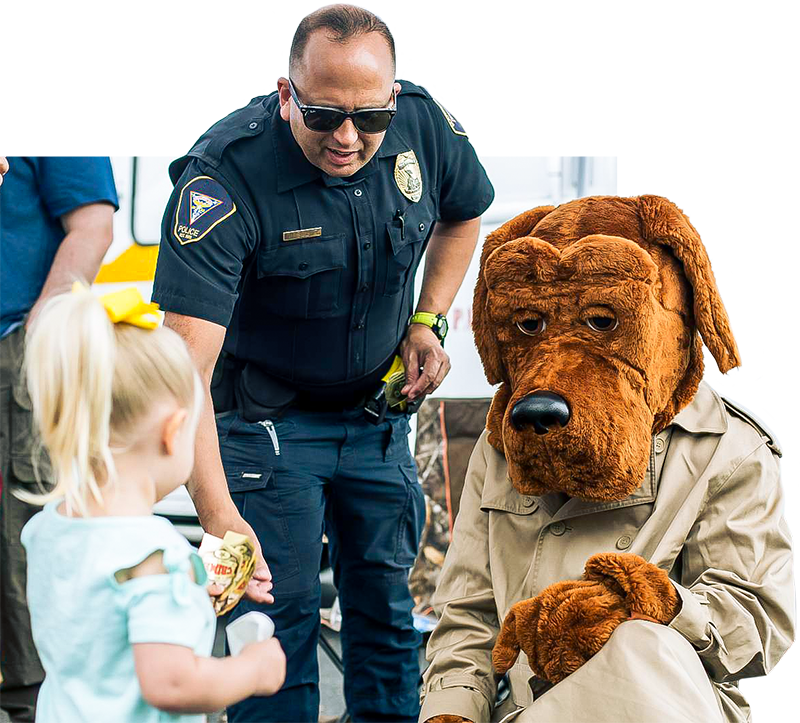 Free Download:

Guide to Writing A Winning COPS SVPP Grant for ERRCS in Your School
This guide includes writing samples from a winning COPS SVPP grant, making it simple to follow the winning tactics contained within, and successfully apply for your own grant. You will find a checklist, application timeline, framework, and more.
We've made it as simple as possible to apply for a COPS SVPP grant, and secure federal funding for an ERRCS at your school.
Want to learn more but not ready to purchase? We're happy to help you find federal funding and learn about ERRCS.
Find out how your school could use the COPS Grant to fund an ERRCS: